ballet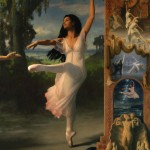 60 x 48 in. oil on canvas.SOLD A tribute to San Francisco Ballet's principal dancer Evelyn Cisneros. Commissioned by the ballet to celebrate her career during her retiring year.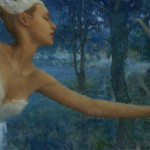 Swan Lake, Oil on Panel 24×48 in. SOLD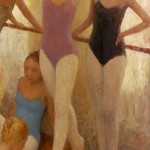 Between The Barre, oil on panel, 40 x 18 in.
Stay in Touch
Get the occasional newsletter!