Frankenstein – Mondo Print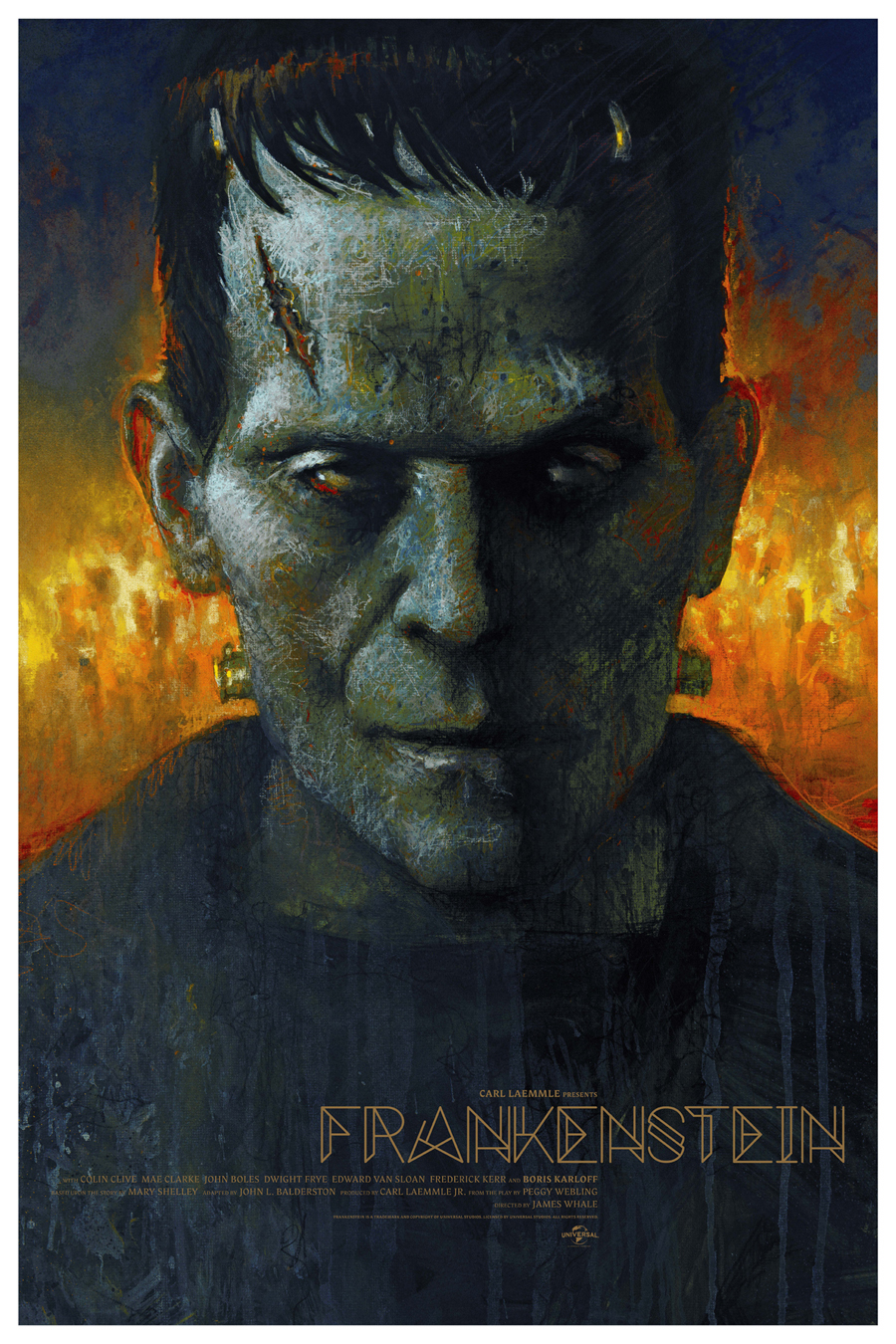 24×36 screen print by Mondo.
Original is watercolor, gouche, pastel and charcoal on board 30×40 in.
This original painting along with it's screen prints is part of the Mondo Universal Monsters show opening Friday January 19th, 2018.
For purchase info visit: https://mondotees.com/blogs/gallery/mondo-gallery-presents-universal-monsters
Full artist lineup below:
Jonathan Burton
Sam Wolfe Connelly
Francesco Francavilla
Ken Garduno
Brandon Holt
Matthew Peak
Phantom City Creative
Eric Powell
Gary Pullin
Greg Ruth
Jessica Seamans
Stan & Vince
Ken Taylor
Matt Ryan Tobin
Bruce White
An article on the show: http://www.slashfilm.com/mondo-universal-monsters-show/#more-461101
Leave a Reply
Stay in Touch
Get the occasional newsletter!