Hanging with Drew Struzan
Monika and I had a great time hanging out with Drew and Dylan last weekend! I know if we lived closer we would have lots of fun together, but probably go out for ice cream way to much.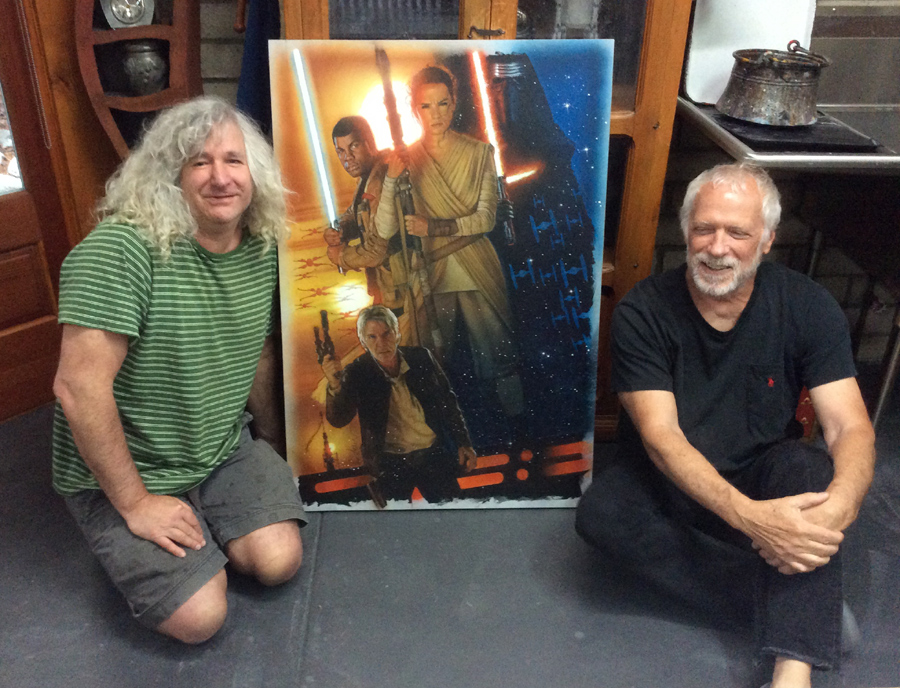 Drew and I with the original Star Wars Farce Awakens final art by Drew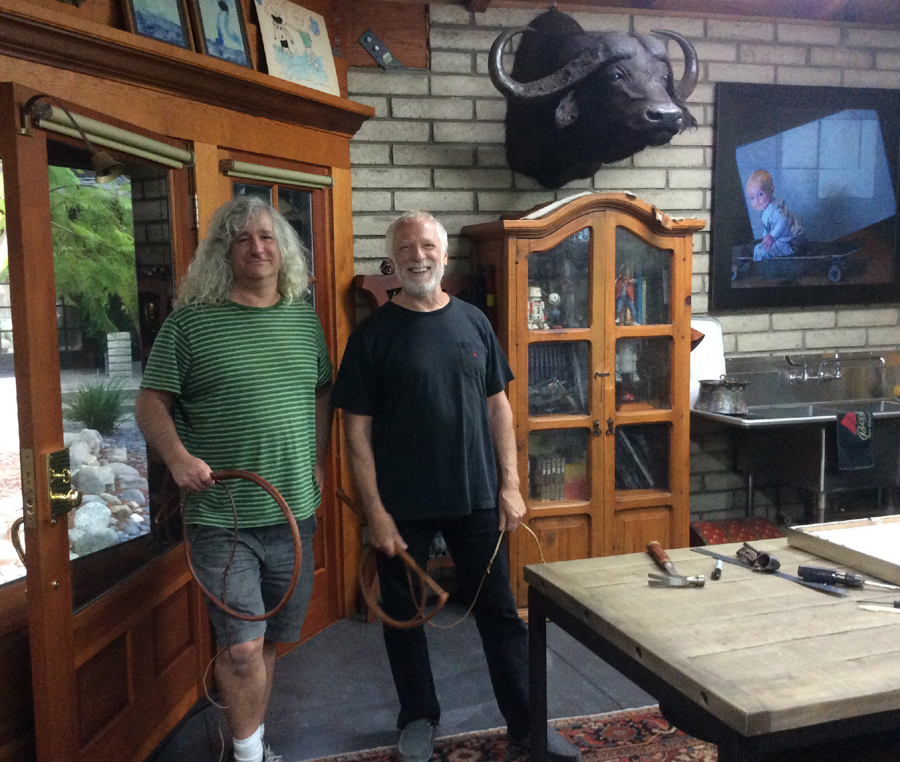 With Indy's rope.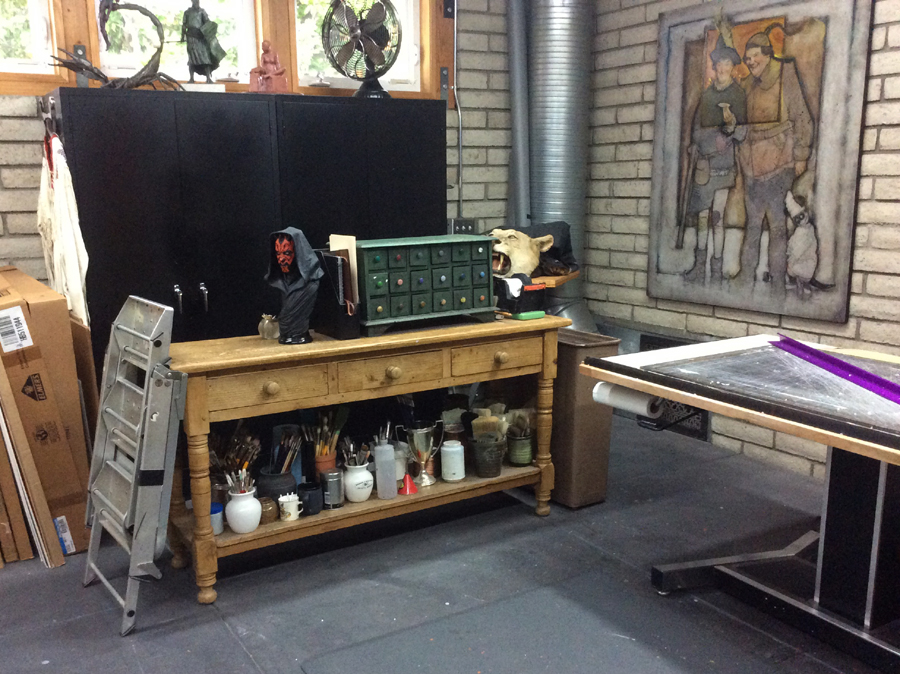 Boy what a neat studio, mine looks like a tornado hit it!
Here are a few of Drew's movie poster paintings. To see and find out more on this great artist visit his site:DrewStruzan.com
Leave a Reply
Stay in Touch
Get the occasional newsletter!