A Meadow for Joel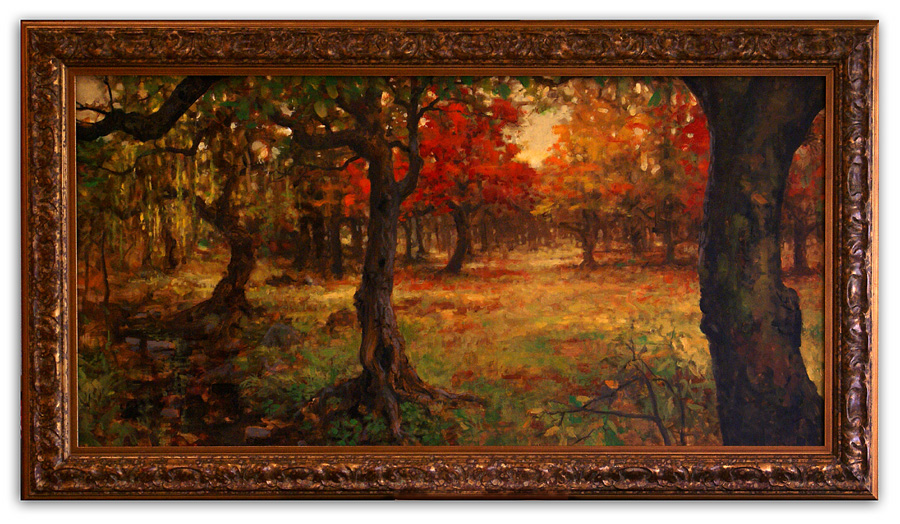 A Meadow for Joel, 24 x 48 in. oil on panel. SOLD
Meadow for Joel, a composer's solice commissioned painting for film composer Joel McNeely's 50th birthday. Joel's wife wanted something very personal and special for this occasion and me just making up a landscape that Joel could have in his studio was the perfect answer!
Joel has composed scores for the films: Tinkerbell, Cinderella III, Pooh's Heffelump Movie, I Know Who Killed Me, Holes, Iron Will as well as co-scoring Air Force One with the great Jerry Goldsmith. Joel's website: www.joelmcneely.com
Leave a Reply
Stay in Touch
Get the occasional newsletter!